I was not prepared for how adorable Finn is. Happy Birthday, John Boyega!!
In honor of John Boyega's birthday, the beautiful Daisy Ridley shared artwork of Finn and Rey on her official Instagram. Do you know which artist she chose?! It just happens to be one that I follow on Twitter, Instagram, and Society6 and I blogged about her just this past week!
Lorna-ka!!
Look at her adorable portrait of Finn and Rey: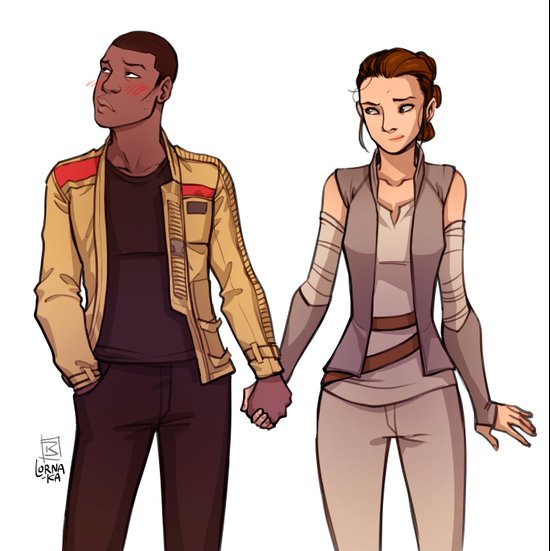 I am so happy for Lorna-ka to have been recognized by Rey herself!! That's fantastic! She must have been beaming all day! It's also awesome to me that Daisy Ridley and I clearly have similar taste. But really; I feel cool for having known who this artist was before Daisy Ridley posted that today. Is that weird? I don't care.