I really didn't try to have a David Bowie theme today, it just happened!
Anyway, sometimes I forget that Society6 does indeed have a search engine and I can discover Star Wars and Disney fan art by so many more people! Still in an Ahsoka-loving mood, I simply typed in "Ahsoka" and found a few nice pieces, along with the Rebels work by Lorna-Ka.
I discovered this piece of Ahsoka and her master, Anakin by artist AndytheLemon…it's so freaking delightful. I think this is an insta-buy, guys: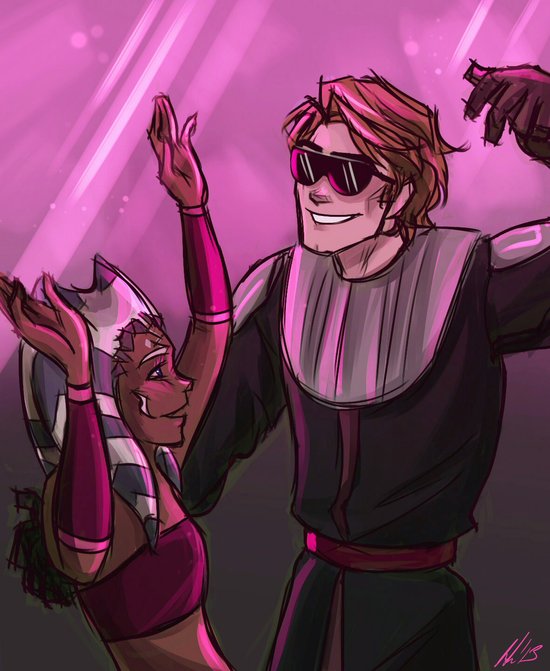 HOW CUTE IS THAT?! And of course Anakin is just being slightly douchey by wearing sunglasses inside a nightclub but I love him anyway. Just master and apprentice killing it and enjoying life on the dance floor! So adorable.