Ahsoka Tano is one of absolute favorite Star Wars characters, as you probably know if you have read my blog before. In fact, this weekend I am going to Cosplay for the first time ever when I go to a convention, and naturally I have chosen Ahsoka Tano! Although I love how she looks now, I am doing her second outfit from the Clone Wars series because 1) it's classic, 2) it's my favorite of her outfits, aside from her ponchos 3) I could never go out in public wearing a tube top 4) her modern outfit would be too complicated for me to make. Someone with sewing skills could probably make it, but not me! And I haven't seen any costumes online that I could just buy.
Perhaps some day when I'm older and wiser, (or simply in my late 20's or early 30's), I will rock the modern Rebels Ahsoka look.
Speaking of her modern look…recently I found yet another artist to admire! This time, though, it was on Twitter. A fellow Star Wars lover blogger I follow, GeekGirlDiva, has tweeted her artwork more than a few times so I finally took it upon myself to look at the rest of the artwork this artist has for sale, and I have a few favorites I'm contemplating buying from Society6, especially because they are doing 15% all prints, tapestries, and clocks WITH free shipping today!!!
Look at Lorna-Ka's take on modern Ahsoka:
Also in love? Click here!
And her Rebels inspired artwork doesn't stop there…I'm particularly fond of her depictions of Kanera, aka the lovely couple of Kanan and Hera!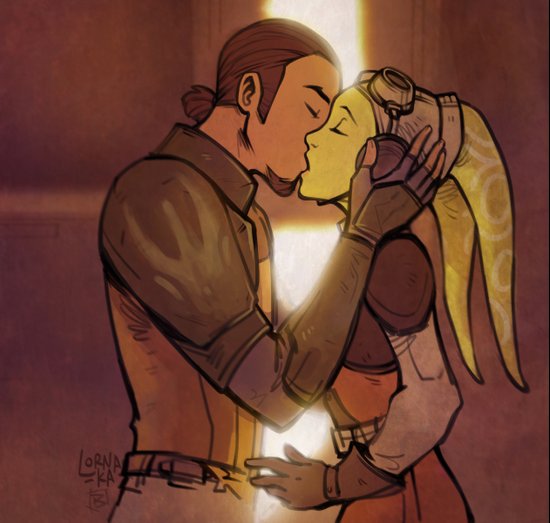 Need it? Click here!
Perhaps you prefer a more subtle, sweet look at this badass Rebel couple: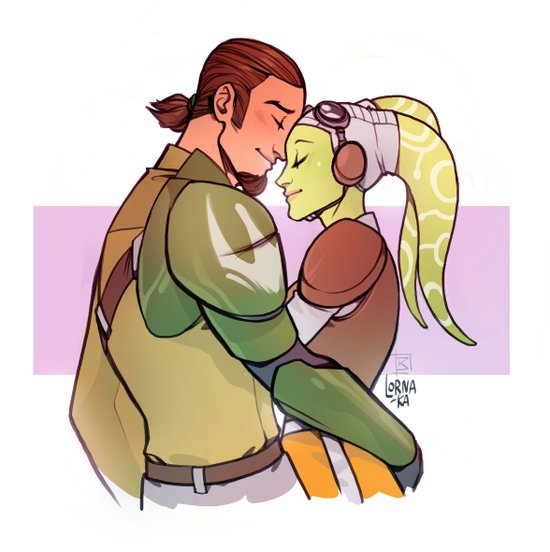 Adorable, right?
Or too tame? Looking for something steamy?! Kids, cover your eyes: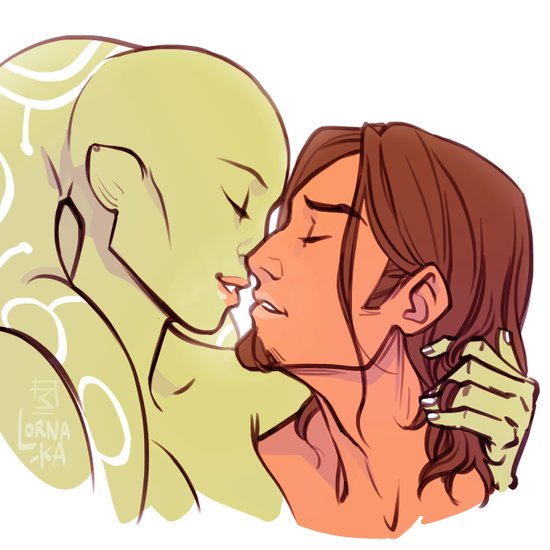 Okay, let's turn it back a few notches…sorta? I don't know if my favorite tones it down with its' sweet intimacy or matches that intimacy….
Believe or not, she has more Kanera work on her Society6 profile, I just chose to highlight my favorites. The coolest thing about Society6 to me is that I can get these images as prints, or I can get them on clocks, tapestries, mugs, laptop cases, t-shirts, etc…whatever the artist chooses. I love this as a print, but I also think it would make a really cool clock. I could have both if I wanted to, that's the best part!!